Register Below
7th Annual Legends of the Smokies Invitational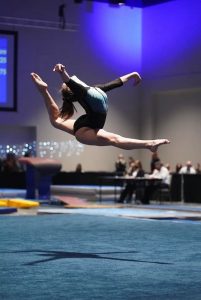 Meet Director: Gary Knisley (864) 320-8602
Entries:
Women's:  USAG:  1-10 & Xcel: $125
                    AAU All levels: $95
                    Team Fee: $55
Men's:        All Levels:  $105
                    Team Fee:  $45
Mail: 9 Tall Tree Lane, Taylors, SC 29687
Fax: 864-292-3713
Email: legendsofthesmokies@gmail.com
Please make checks payable to:
Legends of the Smokies, LLC
Entry Deadline: November 3rd, 2023.  Late entries accepted at discretion of Meet Director
Refund Policy: Requests for refunds will be accepted through December 10th, 2023. After that date, we become financially obligated to the meet and are unable to offer refunds for any reason.
Schedule:
Schedule will be published on December 20th, 2023.
Equipment: AAI Elite series equipment provided by Thomas Gym Supply
Meet Format: Modified Traditional format
Awards:
50%+1 for Events, 100% for AA
50% of teams awarded (top 3 scores per event)